Successfully developed shafts for longer-life automatic transmission planetary gears
~The service life has been increased to more than 2 times~
Recently, JTEKT has announced the successful development of a new "long-life riveted shaft for planetary gears", which is used in planetary gear units for automotive automatic transmissions (stepping AT, CVT, HV).
The newly developed planetary gear shaft adopts special heat treatment technology, and its two ends are fixed to the carrier by riveting, which improves the overall durability and has a life expectancy of more than twice. As a result, the miniaturization of the entire planetary gear unit and the reduction in weight and efficiency of the transmission assembly will be improved.
<Product appearance>
<Planetary gear construction diagram>
1. Features
(1) Riveting and fixing method
(2) Improve the service life of the shaft
The newly developed planetary gear shaft uses a special heat treatment technology to improve the hardness of the rolling surface of the roller while maintaining the low hardness of the fixed part (see the figure below). In this way, the "squeezing and fixing" method can reduce the overall size of the planetary gears, improve the durability of the rolling surface of the roller, and successfully reduce the deformation of the shaft, and the life of the shaft can be increased by more than 2 times.
<New development moral construction diagram>
<Different from the way the previous products are fixed>
JTEKT's bearing business brand Koyo is based on the concept of "Key of your operation" and aims to work with customers to solve problems and to be a "trustworthy partner" for the development of various industries such as automobiles. make a contribution.
High Speed Live Center,Medium Duty Live Center, Heavy Duty Precision Live Center, Light Duty Precision Live Center.
Live Center , machine tool parts in machining. Tail with a taper shank, installed in the machine tool spindle taper or tailstock shaft hole, with its head against the workpiece cone. Can be used to face the complex parts and do not allow the central hole of the supporting parts. The top is mainly composed of a thimble, a clamping device, a shell, a fixed pin, a bearing and a core shaft. Thimble is the top of the inner hole of the center hole or pipe material, on the other end can be top end is a spherical or conical parts, thimble by the clamping device fixed. When the parts are not allowed or can not hit the central hole, the use of the clamping device to clamp the turning. The shell and the core shaft drill with pin hole, removing of the fixed pin pin or, to achieve the top two. Top can also be used for the work of the drilling, casing and hinge hole.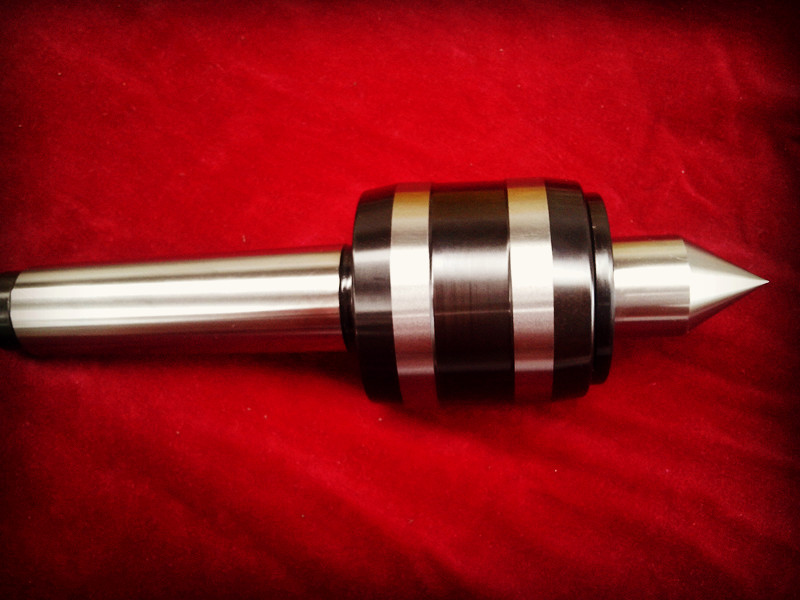 Precision Live Center
Precision Live Center,3 Morse Taper Live Center,Morse Taper Live Center,Ultra-Precision Live Center
JINING QINFENG MACHINERY HARDWARE CO.,LTD , https://www.qftoolholder.com